Interviews with Gifted Community Leaders
Take some time for yourself and connect with experts in the community. Professionals, educators, and experienced parents share themselves and their knowledge about parenting gifted, 2e, and 3e children.
The GHF Expert Series was created to engage our community through discussions with experts in a variety of fields as applicable to the gifted experience. We interview Educators, Professionals, and Veteran Parents. GHF gives you the chance to connect with Professionals, Educators, and Veteran Homeschool Parents to answer your concerns, to hear what has happened from them directly, and to know that there are many solutions out there and we help you to find the information that you need.
The live sessions are free. You are welcome to register in the free GHF Forum to join our community and see the events to register yourself. After the interview, the recordings are cleaned up and stored in the membership content area. To view the archive, you will need to become a member.
---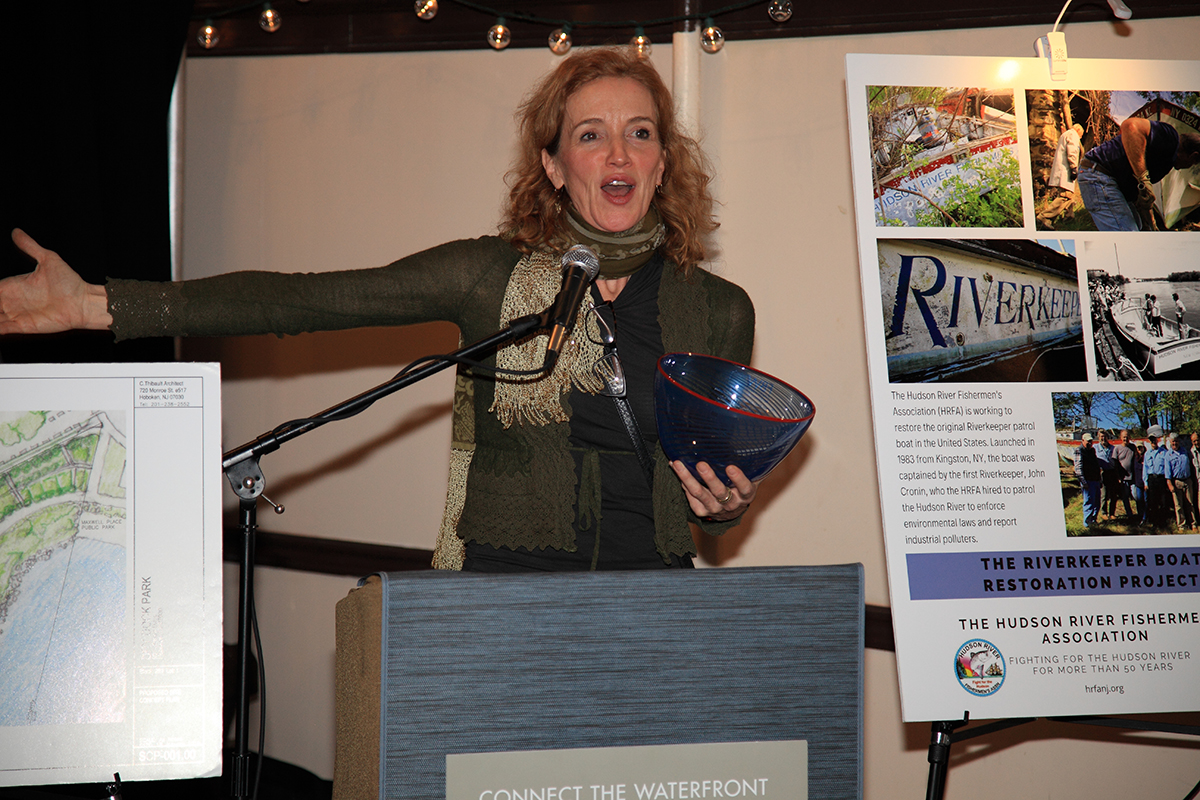 Heather Gibbons
Special thank you to Heather Gibbons for editing and creating the Expert Series videos. Heather is a valued member of the GHF community.
---
2023 Expert Series Interviews
Jamie Heston, Homeschool Consultant Jamie is a proponent of self-directed learning and is passionate about helping all parents discover how to move away from school-centric thinking in order to embrace the flexibility homeschooling offers. She hosts regular free Homeschool 101 seminars and is available for individual consulting with families and speaker events – her presentation…
Expert Series Interviews Archive List
2022 Expert Series Interviews (Click to Open List)

We're so happy to welcome Julie Skolnick, M.A., J.D. to Experts this month! Founder of With Understanding Comes Calm, LLC, Julie passionately guides parents of gifted and distractible children, mentors 2e adults, trains educators and advises professionals on how to bring out the best and raise self-confidence in their 2e students and clients. A frequent speaker…

Continue Reading S3, E3: Expert Series Interview with Julie Skolnick, 2e Activist.

Bryan Mischler is a licensed clinical social worker and psychotherapist at the Treffert Center in Fond du Lac, Wi., a program of SSM Health. The Treffert Center is a facility dedicated to diagnosis, treatment, research and advocacy for the autistic community, with the focus of finding strengths and talents of the individual and scaffolding from…

Continue Reading S3, E4: Expert Series Interview with Bryan Mischler, LCSW.

PJ Manney Interview Summary PJ Manney is the author of the bestselling and Philip K. Dick Award nominated Phoenix Horizon trilogy, (R)EVOLUTION, (ID)ENTITY, and (CON)SCIENCE. Her ghost story "Ours" appeared in the 2021 anthology, DECEMBER TALES. She is on the board of directors of the Institute for Ethics and Emerging Technologies, is the futurist, media…

Sam Young Samuel Young, MEd, is a growth-minded, two-time Fulbright Scholar and Director of Young Scholars Academy, a strength-based, talent-focused virtual enrichment center that supports twice-exceptional students and their families. Samuel is a neurodivergent educator who has ADHD. As an ADHD learner, he has a tremendous understanding of, experience in, and respect for all things…

Continue Reading S3, E6: Sam Young, Director of Young Scholars Academy

Dr. MaryGrace Stewart Ideal4Gifted founder and Chief Education Officer, Dr. MaryGrace Stewart, has been a revered influence in the field of gifted and talented for over 35 years, teaching and leading pre-K-12th grade students in both public and private schools. She has held education certifications in NY, MA, and CT, and has been a presenter…

Lin Lim, Ph.D. This month, Barry sits down with our own board Director of Family Education, and SENG President, Lin Lim, Ph.D., a passionate whirlwind of complex ideas and observations that will have you scrambling to take notes! Among other things, they'll discuss her most recent deep dive: "Seeing the trees AND the forest: holistic…
2021 Expert Series Interviews (Click to Open List)

Dr. Lin Lim speaks on raising neurodiverse children. Join Dr. Lin Lim as she describes her own personal journey raising neurodiverse teenages with flexibility, humor, and reflection. She has begun using translational neuroscience to understand 2E children and has been an advocate of learning to speak their language of verbal and non-verbal communication while teaching…

Continue Reading Parenting Through Development and Collaborative Communication

A Conversation with a College Consultant, Brett Kennedy (Member Content) College planning seems to get more complicated all the time, doesn't it? From choosing where to apply to finalizing the perfect essay, and from deciding how far away is too far to figuring out how to avoid massive student debt, families have lots of questions…

Continue Reading S2, E1: Conversation with a College Consultant, Brett Kennedy

Andrea Finnegan, Yale School of Nursing Co-Director of Operation House Call & Doctoral Student at Bridges Graduate School of Cognitive Diversity Andrea brings a driven, compassionate approach to her work and teaching philosophy. Much of her desire to create a paradigm shift in society for twice-exceptionality and disability is credited to her ongoing personal experience…

Continue Reading S2, E10: Cultivating Awareness and Acceptance for the Neurodivergent

Dr. Tam Keith Skye Years ago, Dr. Skye was an "accidental" homeschooler who suddenly found herself homeschooling while also needing to work full time. Luckily, she had the advantage of being a certified teacher and instructional designer trained in personalized and mastery-based learning. Add to that, she had years of experience helping "outside the box"…

Continue Reading S2, E11: Understanding 2e and Sensory Processing with Dr. Tam Keith Skye

Molly Hood Discusses the Reggio Emilia Method Molly Hood is the founder of Imaginarium Homeschooling. It is a project for student lead project based learning guided by expert mentors. Molly is the parent of two gifted children, boy/girl twins. She hold a Masters Degree in Education from the University of Pennsylvania and a Graduate Certificate…

Continue Reading S2, E12: Discussion of the Reggio Emilia Method

A Conversation with the author of Parenting Young Gifted Children: What to Expect When you Have the Unexpected (Member Content) Join us as we chat with Catherine Gruener, psychotherapist, consultant, author, parent, and advocate for gifted and 2e kids. We'll ask Catherine about positive discipline, encouragement parenting, and more. Catherine Gruener, M.A., M.A., LCPC, LCMHC,…

Continue Reading S2, E2: A Conversation with the author of Parenting Young Gifted Children: What to Expect When you Have the Unexpected

Dr. Nicole Tetreault Nicole Tetreault, Ph.D., is a compassionate neuroscientist, author, meditation teacher, and international speaker on topics of neurodiversity, neurodevelopment, creativity, mental health, and wellness. Her book, Insight into a Bright Mind, explores groundbreaking research examining the experiences of unique, creative, and intense brains through interviews, storytelling, and literary science, while advocating for new directions of…

Continue Reading S2, E2: Insight into a Bright Mind with Dr Nicole Tetrault

Emily Kircher-Morris, LPC President and founder of the Gifted Support Network and inspired by her own experience as a twice-exceptional (2e) learner, Emily Kircher- Morris, M.A., M.Ed., LPC, is dedicated to supporting 2e children in a way she wasn't during her academic years. Emily has taught in gifted classrooms, has been a school counselor, and…

Continue Reading S2, E8: Supporting Twice-Exceptional Learners
2020 Expert Series Interviews (Click to Open List)

Barry Gelston, M.Ed. Barry is an experienced educator who is the Principal Educator of Mr. Gelston's One Room Schoolhouse that focuses solely on providing individualized educational services for Gifted and 2E learners. Mr. Gelston is also the Board President of Gifted Homeschoolers Forum® where he can be reached by email. Join GHF to enjoy these interviews and more

Continue Reading Pilot: Barry Gelston, GHF President and Math Educator

While giftedness can manifest in different forms, often we all have the same questions relating to educating our own children. Some of them are practical, such as how to get the household chores done while juggling complex topics you can't just wing and others are more philosophical, such as how much does early academic advancement…

Is Giftedness a myth? What is a Gifted Child? Why is Giftedness such a hot-button issue? Where does the fear and dislike of 'gifted' come from? Join us with guest expert, Kathleen Humble, as we talk about her new book and the myths of giftedness. Kathleen's blog: http://yellowreadis.com/ Kathleen's book: Gifted Myths: An Easy-to-Read Guide to Myths…

Lindsey Nelson Opportunity Unlocked Lindsey has a training business called opportunity unlocked where Lindsey has been teaching STEM (Science, Technology, Engineering, and Math), as an early leader in online education. Lindsey has a great background as an engineer, public school teacher, private school teacher, and online STEM Educator. You can find Lindsey's courses on STEM…

Amanda has been homeschooling 2 of her 3 boys (22, 16 and 11) for six years and will be discussing some of the challenges of raising 2e (twice-exceptional) gifted children. She lives on a farm in Missouri and in addition to being a homeschooling expert, is quickly becoming a chick(en) magnet. She is the Vice-President…

Celi Trépanier is the author of Educating Your Gifted Child: How One Public School Teacher Embraced Homeschooling by GHF Press. It was released in March of 2015 to excellent reviews. She writes for Noodle Education and Fractus Learning, and has also published with Education Week and various other local, state, and international educational publications.Celi is…

Continue Reading S1, E2: Celi Trepanier, Educating Your Gifted Child

Wendy Margo Waldorf Lexington MA School DirectorMs. Margo earned a B.A. in Fine Arts at the Massachusetts College of Art and received her Waldorf teaching certification in early childhood education from Sunbridge Institute. She taught art in the Nashville public schools and went on to be a founding teacher at two startup schools, including the…

Continue Reading S1, E2: Early Childhood Education with Wendy Margo

If you need a village, build one! In this interview, Darby McClendon Kennedy will talk about the highs and lows of homeschooling her 2 profoundly gifted dyslexic children. She has homeschooled her children for 10 years and her journey from a public school teacher to a parent forced her to step far outside the mainstream…

Helping Visual-spatial Learners Thrive Teresa Currivan is a licensed marriage and family therapist, parent coach, and former school therapist. She speaks about her strength-based approaches for differently tuned-in children to teachers, faculty, and parent groups, and has published extensively on this topic. She uses the Currivan Protocol™, a unique assessment tool designed specifically for differently…

Lois Letchford Lois Letchford considers herself a "literacy problem-solver." Her non-traditional background, multi-continental experience, and passion for helping vulnerable students have equipped her with a unique skillset and perspective. Reversed: A Memoir is her first book. In it, she details the dramatic journey of her 2E son from failure to success. www.LoisLetchford.com LinkedIn: https://www.linkedin.com/in/loisletchford/ Twitter: @LetchfordLois Join…

Continue Reading S1, E3: The role of knowledge in learning to read-for 2E students with Lois Letchford

Follow your passion, watch your child fly Autumn lives in Colorado with her neurodiverse family and has been homeschooling her gifted 16 year old son for 7 years.  Through the years she has learned to trust that learning will happen if you create a culture of discovery and trust your child's passion. https://www.autumromano.com   Join GHF…

Continue Reading S1, E4: Autum Romano, Follow your passion, watch your child fly

Giftedness and Dabrowski's Theory of Positive Disintegration Christiane Wells, Ph.D., is the director of qualitative research for the Institute for the Study of Advanced Development and a therapist in private practice in Colorado. Chris specializes in Dabrowski's theory of positive disintegration and its application to the gifted in research and practice. If you're interested in…
---
Support GHF as a Choices Member
Our goal is to reach and serve as many gifted and 2e families as possible, which is why we have a free level of membership, the GHF Forum Membership, that grants access to all of our live programming, the main areas of the Forum, and our comprehensive, self-paced DIY Education course.
For those who are able to support our work, we hope you will join as a GHF Choices Member. Choices Membership is our primary source of income for this non-profit. GHF has no full-time staff and we are just looking to cover our costs. As a thank you, your $49.99/yr tax-deductible membership grants you access to the recording libraries of all of our events, as well as exclusive areas of the Forum.
---